For the last decade, we have hosted our annual Spreading Christmas Cheer event where we adopt multiple families and provide their teens and young children with toys and clothing for Christmas. Along with our aim to put a smile on children's faces we provide each family with toiletries, food, and other necessities. For our 13th annual Spreading Christmas Cheer event, we are looking for more volunteers and sponsors for this upcoming holiday!
Our mission began 13 years ago and was inspired by Jeannette's late uncle, Armando. We want to keep his legacy alive. He worked for Los Angeles County Children's Services and would do everything possible to assist and support ‍‍‍families going through trauma. He helped single mothers find housing and would coordinate counseling for the families among other things. Many times, these families had been displaced with only the clothes on their backs and nothing more. We've made it our mission to allow them to experience the ?love and spirit of Christmas. This year we've connected with a local church, "Front Sight", in Ontario and once again LA County Children's Services to find families who we can bring a little more joy to this year!
If you would like to help us spread some cheer to families this holiday season, we are looking for donations and sponsors. Our number one goal is to spread cheer to those who without our help may not have the means to celebrate this season of giving with their loved ones. Here are a few categories of items we are looking for: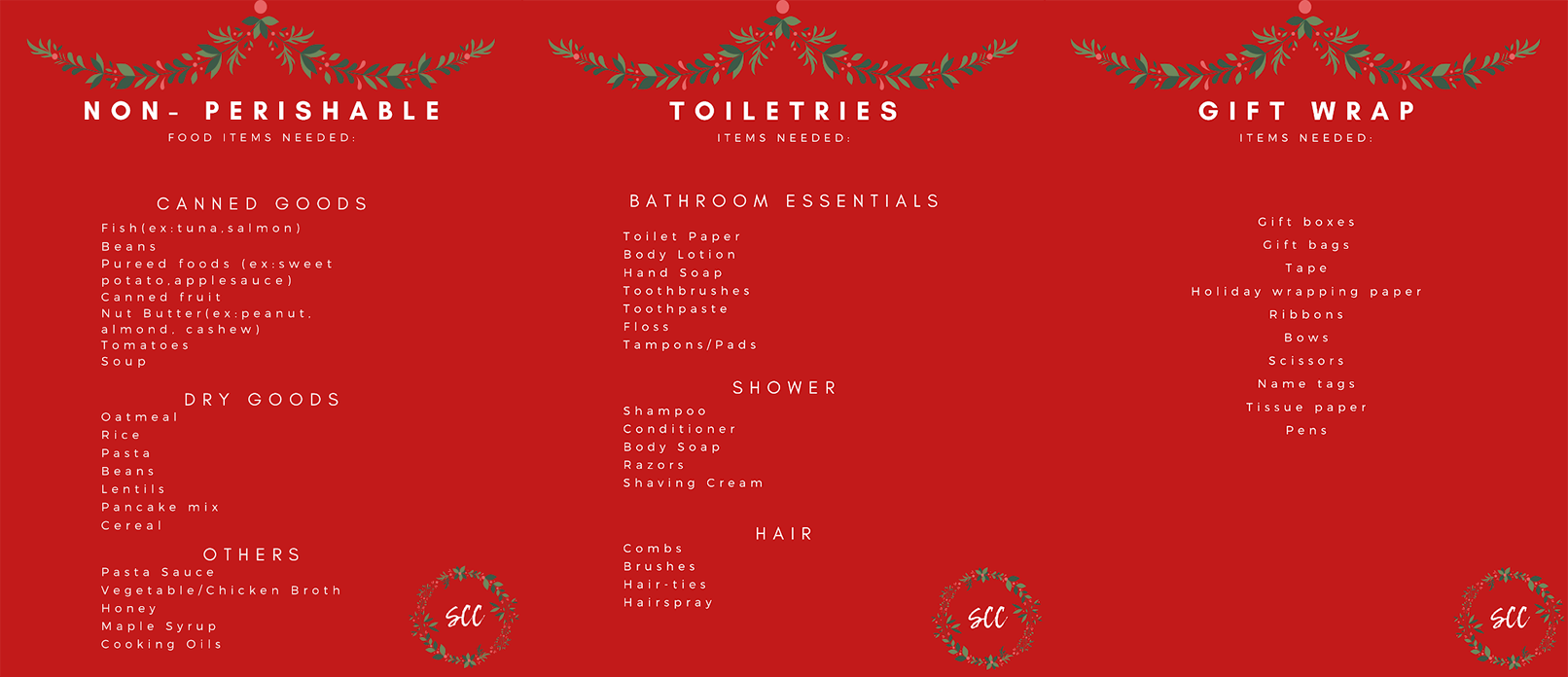 If you'd like to participate simply connect with Jeannette (626) 347-8001 and inquire about helping out. Whether you want to adopt a child or assist us with sorting, wrapping, and delivering gifts, anything helps! You can also donate tape, wrapping paper, tissue paper, name tags, and gift bags. Every little bit helps and is all greatly appreciated by us, and of course, the families who all of this is for.